Thank you to our Sponsors
Fortis
Annual Reunion and Awards Banquet
Saturday - November 5, 2022
Here we go again! After a two-year hiatus due to the pandemic, we're returning to the elegant Sts. Peter and Paul Banquet Hall to gather in-person for our Annual Reunion and Awards Banquet. We've an exciting evening planned for all to enjoy. The evening will start with our host serving up a delicious serving of curry goat and jerk chicken for dinner. Comedian, Jay Martin, will be steering us through the rest of the evening's activities and, I trust we'll have a belly full of laughs in between. The Juiceman for sure will have us up on our feet for most of the evening with hit tunes from the 80s, 90s, 2000s and more. Our Consul General, Lincoln Downer, will provide us with an update on Jamaica. We'll be honouring a couple of standout people in our community, Olive Parkins-Smith and Keizs Family, for their tremendous giving back over the past few years. We'll also be awarding a young Fortisan, Rasheido Meikle, in honour of the late Etheline Wallace, for his hard work and achievements on his current journey to complete his studies at KC. Our keynote speaker, Dr. Dominick Shelton, will share with us his inspiring journey as an ED Physician and community advocate. The beautiful and so so talented, Tanya P, will cap off the evening with her phenomenal vocals and lyrics. Prizes and Surprises galore.
We look forward to reuniting with you, celebrating the blessings we've received in our lives and relishing in the joy of giving back.
Fortis Forever!💜🤍
In the last year or so, we've been faced with various challenges, some unimaginable prior to entering this chapter of our lives. But, as we Fortisans tend to do, we've adapted and found new ways of achieving our goals. To that end, we've moved our Annual Spring Buffet and Dance onto a virtual platform this…
EVENT INFO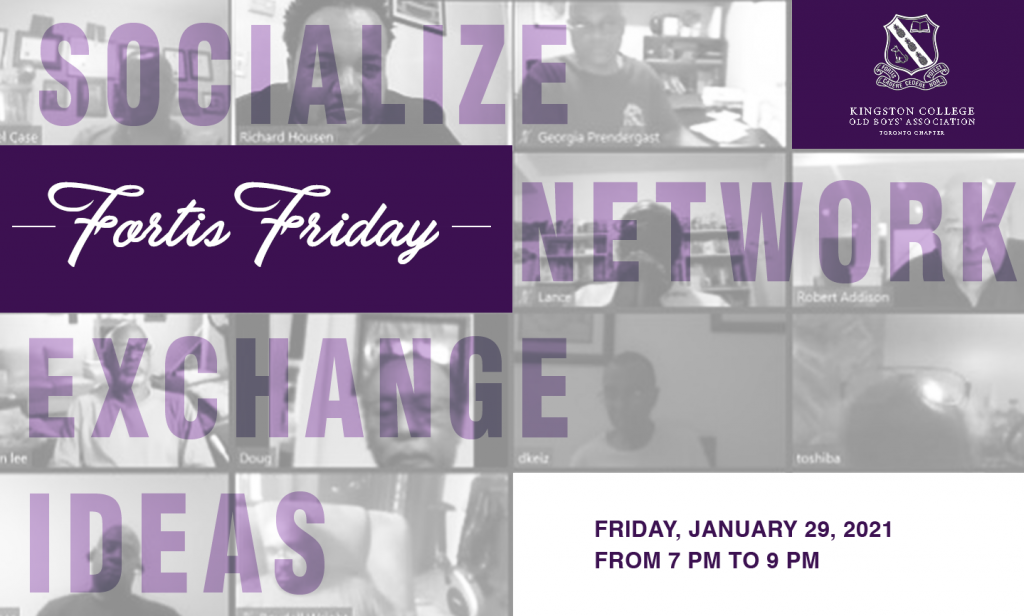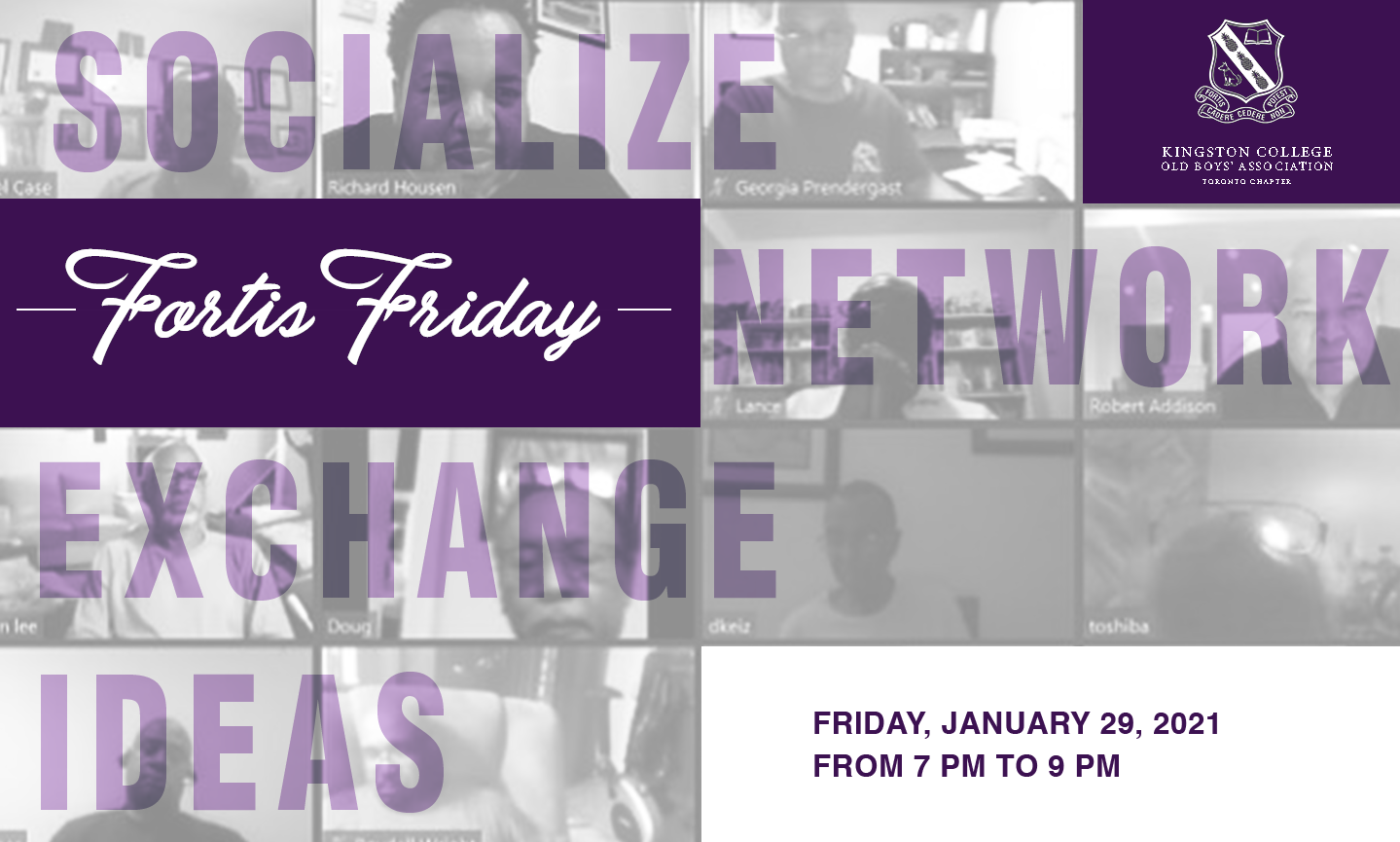 Fortis Friday Friday, January 29, 2021 From 7 pm to 9 pm Join us this year, with your favorite beverage in hand, for a virtual Fortis Friday. We will be engaging in a strategic planning exercise, which will guide our progress over the next three years. Contact secretary@kcobatoronto.com for the Zoom link.
EVENT INFO
Saturday, September 12, 202010 AM – 12 NOON EST The Fortis 5K Walk is a family-friendly event. Prior to COVID-19, as you may know, we would meet on the second Saturday in September at Chinquacousy Park in the City of Brampton for a fun filled day walking, running and biking for an hour or two.…
EVENT INFO
Become a Volunteer Today
We are always looking for volunteers for our planned events.
Reach out to us to join our team.